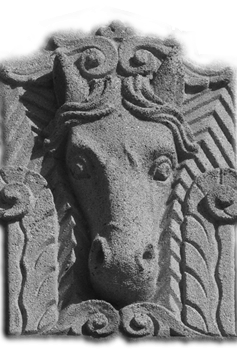 History of Ogden and community context
The Ogden Union Stockyards were a core part of industry
Brief History of Ogden
On the edge of the Weber River, Miles Goodyear established an outpost known as Fort Buenaventura in 1846. This fort was established to provide rest, needed supplies and a trading post for trappers and others traveling from the east and west. In 1847, the Mormon Pioneers entered the Salt Lake Valley and began to settle the surrounding lands. Brigham Young, President of the Church of Jesus Christ of Latter-day Saints, called James Brown to settle the area by purchasing the Fort from Miles Goodyear for $1,950. The new pioneers originally settled near the fort area, yet found that living by the river was difficult due to flooding and mosquitos. Therefore they established a community approximately a half mile from the fort and named their establishment Brownsville. The community started as a small Mormon agricultural establishment and was laid out following the Plat for the City of Zion grid pattern, used throughout the territory. On February 6, 1851, the community became an official incorporated city and was renamed in honor of the fur trapper Peter Skeen Ogden who was said to have come to the area a decade earlier.4
In 1869 the last spike was driven for the Transcontinental Railroad at Promontory, just outside of Corrine, Utah. From that moment, Brigham Young pushed to establish Ogden as the railroad hub for the Intermountain West. With this change, the majority of all rail traffic going from the East Coast to the West Coast on the Union Pacific and Central Pacific Railroads had to route through Ogden. Establishing Ogden as the "Junction City" of the West changed the city from being a small Mormon settlement to becoming Utah's second largest town behind Salt Lake City. Many immigrants and labor workers moved to Ogden to work for the railroad, in the factories, retail shops, restaurants and hotel establishments. The population increased within the City of Ogden and the outlying farming communities. With the ease of transporting goods on rail across the country, agricultural farming and the raising of livestock became an important industry within Ogden and the surrounding Weber County area.5
4 Sadler, Richard and Roberts, Richard. "Weber County history." 2000. Weber County Commission, Weber County. Ogden, Utah
5 Sadler, Richard and Roberts, Richard. "Weber County history." 2000. Weber County Commission, Weber County. Ogden, Utah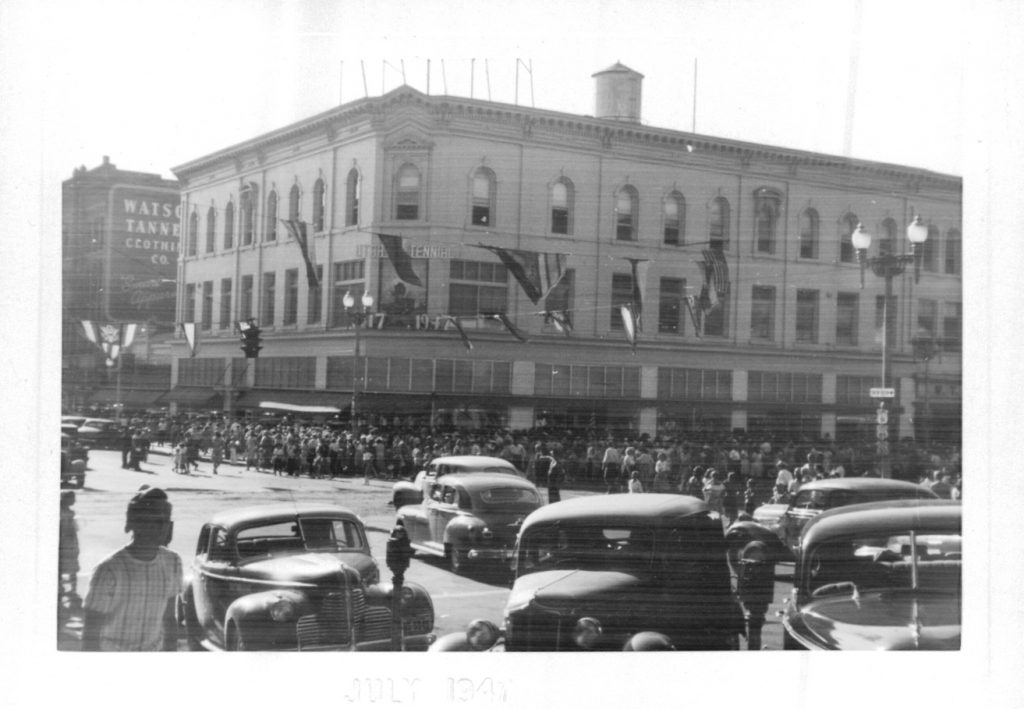 Ogden Pioneer Days Parade, July 1947Through World War II, Ogden remained a rail hub and a center for industry. However, rail service slowed as trucking grew in prominence. Production at the Stockyards peaked during World War II but dwindled thereafter, at the same time other industries were closing. The venerable American Can operation closed in 1963 followed by the Shupe Williams Candy factory in 1967. Swift closed in 1971, and the stockyards followed soon after. Wilson meatpacking held on a little longer but it eventually closed too. Downtown suffered terribly.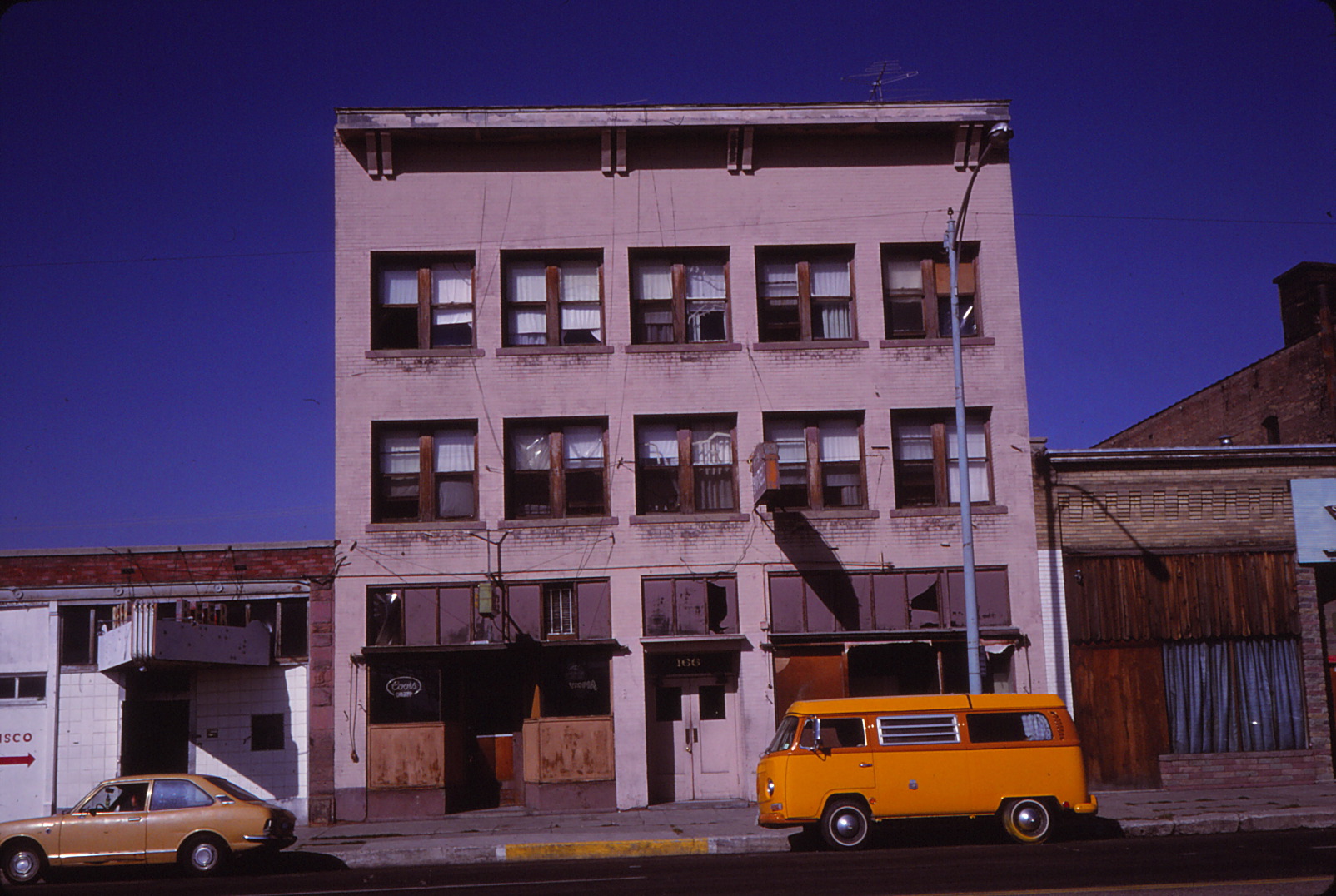 Revitalization efforts in Ogden are in full swing now with high-tech manufacturing throughout Northern Utah, a strong workforce, low unemployment and a vibrant 25th Street Historic District. The Ogden Union Stockyard property is being reborn as a business district. It features a trail system and enticements for outdoor recreation manufacturers.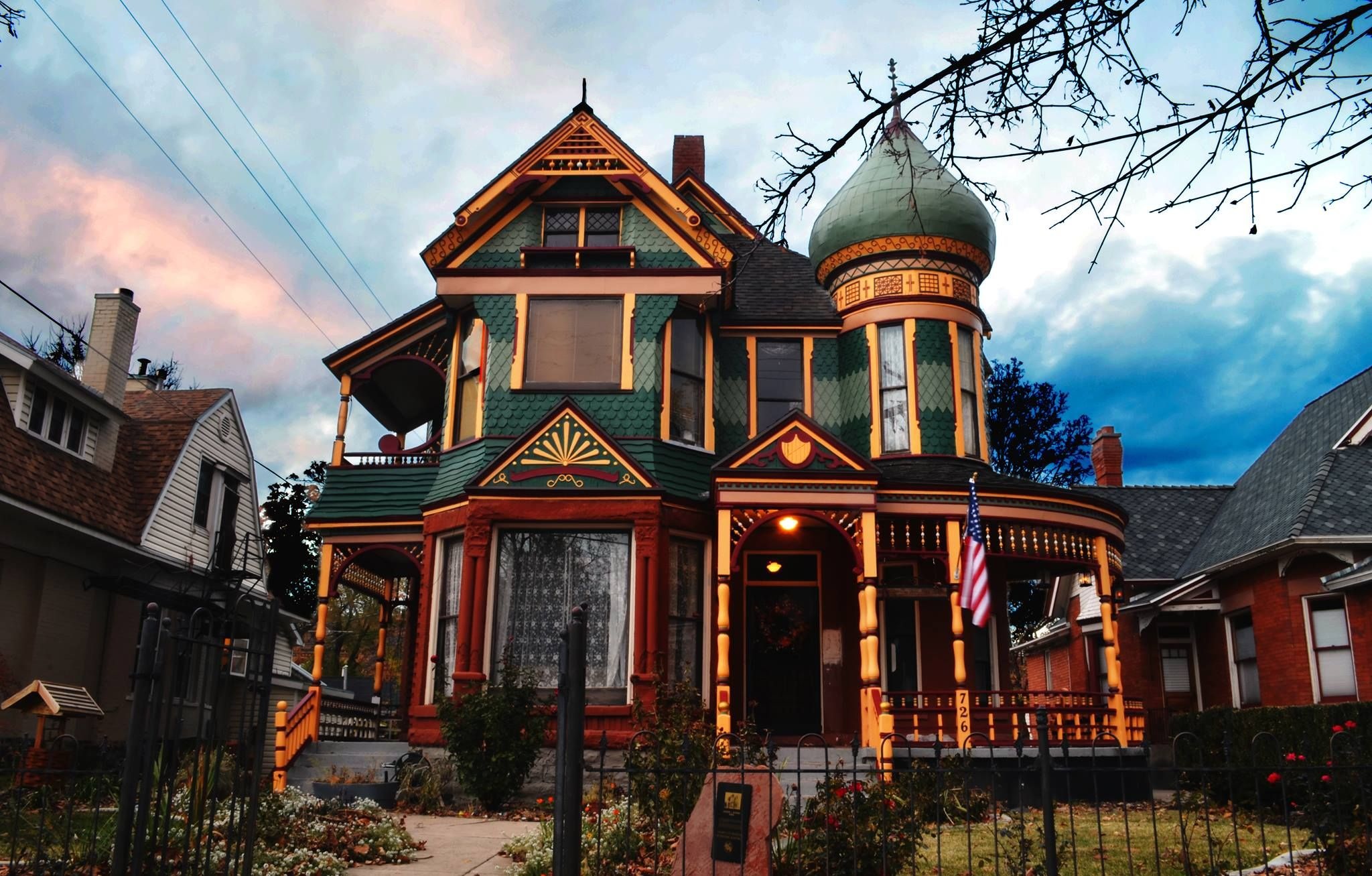 Get Stockyard Stories
We have a lot more history to share and will be adding stories over time related to the Ogden Union Stockyards. Get new stories by emailed to you periodically.